Meet the Team of CureCancerWithMusic.org organizers for Charity Fundraising Events across the United States. With open arms and huge hearts our Professional Organizers orchestrate musical talent abroad and channel artistry proceeds to Cancer Patients everywhere.
Meet OUR Team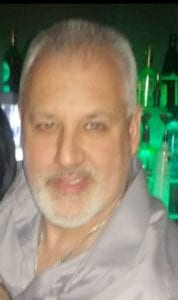 President & CEO
Michael James Weiss was born in Astoria, NY in 1968 to his parents Lynn and Harvey Weiss. Mike's father grew up in Bensonhurst, Brooklyn and his mother grew up in Floral Park, NY. Mike's father joined the Army and found himself deployed to Germany and after returning home from the Army he met Lynn and they where married in 1964. Mike's father worked as a mold maker and his mom stayed home and raised the children. In 1970 the Weiss's had their second child, Karen. In 1971, the Weiss's moved to Elmont, NY where both Mike and Karen attended Elementary School. In February of 1980, Mike's mom had her third child Stephanie. Mike attended Elmont Memorial High School & studied USA GoJu Karate. Mike was always driven and pushed himself everyday with different ideas of earning money. At age 16 he built bicycles from parts he would find in the garbage and took a paper route to pay for additional Karate classes. He entered in many tournaments while he was under the age of 18 learning discipline.
After graduating High School, Mike told his mother he was going to take a year off. By 19 years old, Mike had started a Towing Company called Tow Busters and at age 21 he moved out of his parent's house to Franklin Square where he built up his business. In 1993, Mike bought a house in Freeport, NY. There he continued to study karate and had his girlfriend moved in with him. In 1998, Mike got married and had his first child Brianna. Around that time Mike started another business called Cigar House and placed men & women in bars, nightclubs & restaurants selling cigars. While on a call with the head of Bacardi, Mike's business was offered the opportunity to promote Bacardi in all of New Jersey. After agreeing to promoting their products, Mike thought about promoting similar products abroad and started Haus Promotions, Inc., a marketing and promotional agency supplying ideas and promotional strategies to a variety of Companies throughout the United States. In 2003, Mike also started Metro Limousine & Party Bus Service, LI Brewery Tours and LI Vineyard Tours.®
In 2003, Mike's son, Michael JR., was born and in 2010 his third child Daniella was born. Mike moved his home business to Albany Avenue in Freeport where his Limousine business expanded while he was renting a small portion of a 6000 sq foot building and was forced to find something bigger. In 2010, Mike moved his operations to sunrise Highway in Freeport and in 2016 purchased the building he originally rented on Albany Avenue. All operations are now ran from this corporate location. Mike's passion for helping other's with Cancer stems from both his father & grandfather whom both suffered with cancer and passed away.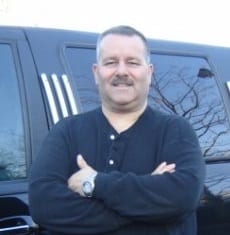 Vice President of Operations & Entertainment
John G. Shaughnessy SR; was born in Kings County Hospital located in Brooklyn, NY on July 20, 1960. His parents; Harold (one of 15 children) and Julia Shaughnessy lived in Carnarsie Brooklyn, NY. John's father worked as a Scale-men & weigh-er on the docks in Downtown Brooklyn, Newark NJ & NYC. His mom was born in Brooklyn & was married to his father in October of 1951. John's brother Steven was born on August 28, 1966. John's father worked hard to raise his family in Cypress Hill, Brooklyn until they moved in 1973 to East Rockaway where John attended East Rockaway High School. He graduated with his Regents Diploma & attended St. John's University where he graduated there in 1982. His family lived in East Rockaway for over 43 Years. John's 1st child Timothy was born in 1984 and his second child Leo was born in April of 1986 with his girlfriend. In August of 1990 John got married and had his third child John Shaughnessy JR., in April of 1993. John is extremely Proud of his boys; Timothy ( M.D.), Leo ( Supervisor for CVS Pharmacy ) and John JR ( Medical Marijuana Producer & Distributor in Colorado ) and just recently, John has become a grandfather.
John's first job was at age 15 delivering the newspaper for Newsday and while in college John became the Manager of Waldbaums. Looking for something else to drive his passion John found himself working in the Limousine Industry in 1987 and worked with Stargazer Limousines where he became the Assistance Director of Operations overseeing their fleet of 200 vehicles till 2012. While working at Stargazer he met Ken Ehrlich; the Executive Director of the Grammy's MTV awards, The Sports Illustrated Awards and The Re-opening of Radio City Music Hall. In March of 1993, John lost his father to Cancer and in June of 1997 his mother to Pancreatic Cancer.
John's passion has always driven him to the next level and in 2015 John was introduced to the Entertainment Industry where he found himself orchestrating different venues and entertainment throughout Long Island, NY at restaurants, catering halls and concert halls. John's love for music and the industry drives him to help others battling sicknesses and Cancer.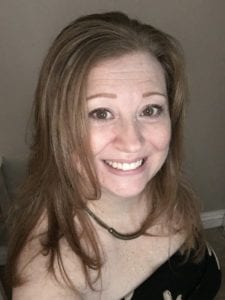 Director of Events
Lorraine Tignetti was born in Queens, NY and moved to Long Island, NY with her family when she was a young teenager. Lorraine currently resides on Long Island, however often says…"You can take the girl out of Queens, but you can't take the Queens out of the girl". Lorraine takes pride in her upbringing and applies her old school values to everything she does in life by respecting elders, having strong work ethic and street smarts, and always doing the right thing.
Lorraine has 25 years of Human Resources experience in Corporate America. Lorraine's HR experience includes Recruitment/Talent Management, Branding/Promoting, Client Relations, Vendor Management and Office Administration. In Lorraine's earlier years, her previous retail experience includes sales, customer service, merchandising/visual display and management.
In 2018, Lorraine became a small business owner under the name of Lil' Red's Paparazzi Collection. As an Independent Consultant for Paparazzi Accessories, Lorraine sells fashionable and affordable Jewelry thru social media platforms, her in-home boutique and vendor events. Lorraine is a Business Supporter/Committee Member for POWER of Women Exchanging Resources, Inc. where she is an active contributor since 2016. Lorraine also volunteers for the John Theissen Children's Foundation since 2011.
Lorraine enjoys a wide variety of music genres and often creates her own dance floor wherever she hears music. Music has always been therapeutic for Lorraine's ups and downs in life. Lorraine is a cancer survivor of 19 years and she celebrates her life by trying to live each day with a positive attitude and by giving back. Sadly, Lorraine has lost numerous family and friends due to cancer and has a few friends that are currently fighting this disease. As Lorraine continues to struggle with survivor's guilt, being involved in such a great cause will continue to aid in her healing process. Lorraine is honored and excited to be a part of the Cure Cancer with Music team where she can combine her business experience, love of music and enthusiastic personality all while helping a cause that is near and dear to her heart!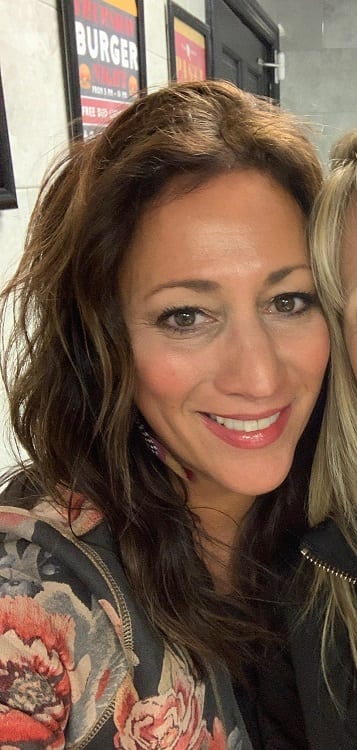 Director of Corporate Sponsorship & Media
Julie Fontanella was born and raised on the North Shore of LI in Miller Place. She is from an Italian, loving, and musical family. She attended Long Island University, CW Post Campus, receiving her Bachelor's degree in Broadcasting, with a minor in Marketing Communications. Julie was a New York City resident for 25 years, where she built her career in Sports Marketing Sponsorships, TV, Radio, Online and most recently Outdoor Advertising Billboards sales for 20+ years.
Exploring her roots by recently relocating to Long Island where she launched her consulting company, Julie Star Media Inc. Julie is reinventing her career and building new opportunities as an independent consultant. Julie is known as a people person. She is someone you can trust and is a true connector between agencies and client direct brands. Her extensive network provides leverage for clients across all media platforms, who are looking for professional consulting and / or identifying solutions based on their marketing goals and objectives.
Julie enjoys spending quality time with her family, amazing friends, and her Shih Tzu Gunner. Also plays classical piano, enjoys working out, off-roading on the beach in her Jeep, and visiting live music venues and restaurants. Additionally, she has a new love of cooking that developed during Quarantine and is in the process of writing a cookbook.
Julie is a veteran in the OOH advertising billboard industry. Launching her career representing the NY Yankees in 1995 and generated revenue for the team's Sponsorships by securing fortune 500 companies on the outdoor stadium signage as well as behind Homeplate rotating signage. Currently a leader in the OOH media billboard space, experiential & field marketing campaigns specializing in local and national market support.
Recently Julie has expanded her capabilities as a Cause Entrepreneur with ONEHOPE Wine Company. ONEHOPE donates a percentage of their profits to charity. Surpassing monthly goals, while "sharing hope" to support thousands of charities, has been a rewarding accomplishment.
Joining CureCancerWithMusic.org to generate Sponsorship opportunities is personal to Julie as well as sentimental. Julie's father was a successful band leader for weddings on Long Island when she was a child and passed away from cancer in 1995. Julie's passion to be part of Cure Cancer With Music's team to support cancer research fulfills a combination of both personal and profession motivation and she is ready to secure "home runs" in the Sponsorship sector!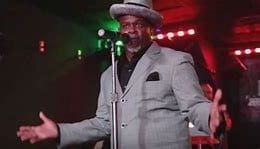 Entertainment Promotions Coordinator
John Hall was born in Philadelphia Pennsylvania and is the youngest of 5 children. He graduated from Ben Franklin High School and went to college in Manchester England, London open Islamic College. John comes from a Family of Musical talent as both of his first Cousins is Morris Gardner, from "The Dream Lover"and Russell Tompkins Jr. who is the lead singer of the Stylistics. Coming from a talented Musical Family pushed John into the lime light where he built his own carrier. John began his career as a dancer, then added his vocal talent to his list of creative abilities.
In 1980, John was given the opportunity to dance & tour with James Brown. During this time, John learned the moves & mannerism from the King of Soul himself and started imitating them both on & off stage. Story has it, when James Brown saw John perform one of his songs, James Brown expressed that despite his young age; he was the best James Brown impersonator he had ever seen.
John, earned the title, " The Bossman" during his 30 years of Entertainment and is one of the Best Entertainers whom has been preforming Worldwide for most of his life. He was inducted to The Jackie Wilson Foundation Hall of Fame and was given an award by Brenda Wilson, the daughter of Jackie Wilson for 30 years of Musical Talent Entertainment involvement..
John has six children whom are also in the Entertainment Industry and all doing great. Keep your eyes open for, John "The Bossman" Hall .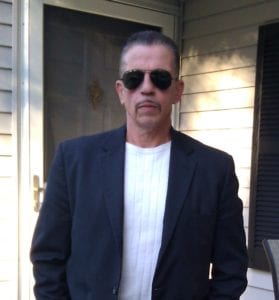 Director of Security
Mr Aurisano started his Martial Arts at the age of 15 years old, joined the Navy after graduating from high school, served his country for 4 years and returned back home. Mr Aurisano enrolled back into school to get his associate degree and enlisted in the Army National Guard. Mr Aurisano got married and became a New York City Correction Office, as an officer he became a gang profiler and tactical instructor teaching officer hand to hand combat. Mr Aurisano holds the rank of master instructor in the Kenpo style. After his retirement he worked for a security company as an operation manager, he also started the Executive Protection Branch.