Meet the Team of CureCancerWithMusic.org® organizers for Charity Fundraising Events across the United States. With open arms and huge hearts our Professional Organizers orchestrate musical talent abroad and channel artistry proceeds to Cancer Patients everywhere.
Meet Our Team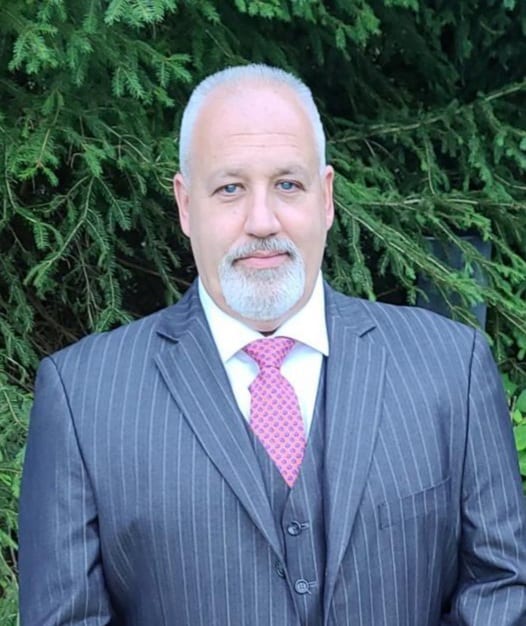 President & CEO
Michael James Weiss was born in Astoria, NY in 1968 to his parents Lynn and Harvey Weiss. Mike's father grew up in Bensonhurst, Brooklyn and his mother grew up in Floral Park, NY. Mike's father joined the Army and found himself deployed to Germany and after returning home from the Army he met Lynn and they where married in 1964. Mike's father worked as a mold maker and his mother stayed home and raised the children. In 1970 the Weiss's had their second child, Karen. In 1971, the Weiss's moved to Elmont, NY where both Mike and Karen attended Elementary School. In February of 1980, Mike's mom had her third child Stephanie. Mike attended Elmont Memorial High School & studied USA GoJu Karate. Mike was always driven and pushed himself everyday with different ideas of earning money. At age 16 he built bicycles from parts he would find in the garbage and took a paper route to pay for additional Karate classes. He entered in many tournaments while he was under the age of 18 learning discipline.
After graduating High School, Mike told his mother he was going to take a year off. By 19 years old, Mike had started a Tow Truck Company called Tow Busters and at age 21 he moved out of his parent's house to Franklin Square where he built up his business. In 1993, Mike bought a house in Freeport, NY. There he continued to study karate and had his girlfriend move in with him. In 1998, Mike got married and had his first child Brianna. Around that time Mike started another business called Cigar Haus and placed men & women in bars, nightclubs & restaurants selling cigars. While on a call with the head of Bacardi, Mike's business was offered the opportunity to promote Bacardi in all of New Jersey. After agreeing to promoting their products, Mike thought about promoting similar products abroad and started Haus Promotions, Inc., a marketing and promotional agency supplying ideas and promotional strategies to a variety of Companies throughout the United States. In 2003, Mike also started Metro Limousine & Party Bus Service, LI Brewery Tours and LI Vineyard Tours.®
In 2003, Mike's son, Michael JR., was born and in 2010 his third child Daniella was born. Mike moved his home business to Albany Avenue in Freeport where his Limousine business expanded while he was renting a small portion of a 6000 sq foot building and was forced to find something bigger. In 2010, Mike moved his operations to sunrise Highway in Freeport and in 2016 purchased the building he originally rented on Albany Avenue. All operations are now ran from this corporate location. Mike's passion for helping other's with Cancer stems from both his father & grandfather whom both suffered with cancer and passed away.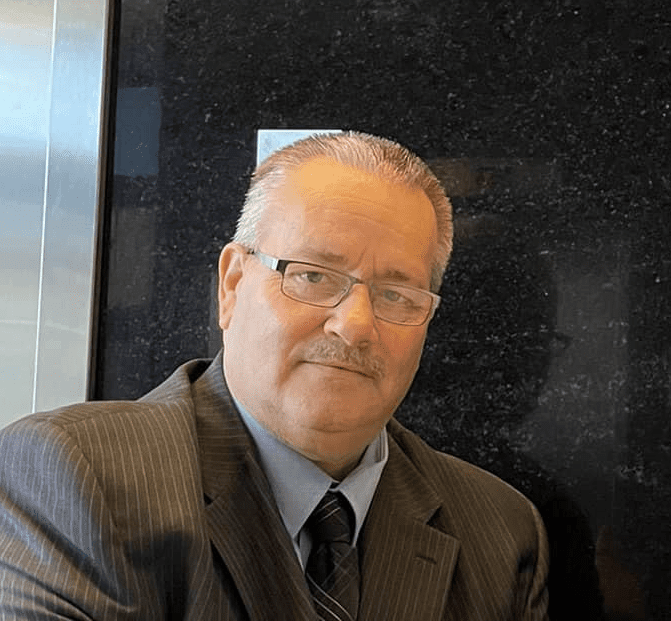 Vice President of Operations
John G. Shaughnessy SR; was born in Kings County Hospital located in Brooklyn, NY on July 20, 1960. His parents; Harold (one of 15 children) and Julia Shaughnessy lived in Carnarsie Brooklyn, NY. John's father worked as a Scale-men & weigh-er on the docks in Downtown Brooklyn, Newark NJ & NYC. His mom was born in Brooklyn & was married to his father in October of 1951. John's brother Steven was born on August 28, 1966. John's father worked hard to raise his family in Cypress Hill, Brooklyn until they moved in 1973 to East Rockaway where John attended East Rockaway High School. He graduated with his Regents Diploma & attended St. John's University where he graduated there in 1982. His family lived in East Rockaway for over 43 Years. John's 1st child Timothy was born in 1984 and his second child Leo was born in April of 1986 with his girlfriend. In August of 1990 John got married and had his third child John Shaughnessy JR., in April of 1993. John is extremely Proud of his boys; Timothy ( M.D.), Leo ( Supervisor for CVS Pharmacy ) and John JR ( Medical Marijuana Producer & Distributor in Colorado ) and just recently, John has become a grandfather.
John's first job was at age 15 delivering the newspaper for Newsday and while in college John became the Manager of Waldbaums. Looking for something else to drive his passion John found himself working in the Limousine Industry in 1987 and worked with Stargazer Limousines where he became the Assistance Director of Operations overseeing their fleet of 200 vehicles till 2012. While working at Stargazer he met Ken Ehrlich; the Executive Director of the Grammy's MTV awards, The Sports Illustrated Awards and The Re-opening of Radio City Music Hall. In March of 1993, John lost his father to Cancer and in June of 1997 his mother to Pancreatic Cancer.
John's passion has always driven him to the next level and in 2015 John was introduced to the Entertainment Industry where he found himself orchestrating different venues and entertainment throughout Long Island, NY at restaurants, catering halls and concert halls. John's love for music and the industry drives him to help others battling sicknesses and Cancer.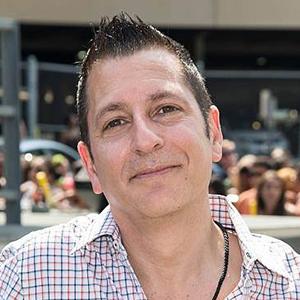 Director of Radio & Performing DJ
Tommy Nappi was born and resided in Brooklyn, NY till the age of 4 till his parents moved to Howard Beach – Queens where Tommy was raised.
Tommy went to grammar school at Our Lady of Grace in Howard Beach, then went to Archbishop Molloy High school and then headed to Saint John's University where he graduated with 3.6 INDEX and a B.S. in Computer Science.
Tommy's dad was a salesman but had a huge affinity for music as music was ALWAYS a part of growing up in the Nappi household. On his 15th Birthday Tommy's dad purchased some DJ equipment and thus started Tommy's career in the Music Indusry.
Tommy started out doing private parties and then at the early age of 17 went on to work in night clubs throughout the tri state area. Tommy has one brother, Mike who also is in the music business is also a DJ and owns his own business called Musicflex.
Tommy eventually moved out of Queens and currently resides in Lynbrook, NY with his wife Christine and son Luke whom is 10 years old. He has two other children from a prior marriage, Mirella and Gianina who he is still very close with.
Tommy also coaches his son's soccer team, the Lynbrook/East Rockaway Spartans a travel soccer team which ended their 1st season undefeated at 9-0.
In 2003 Tommy lost his dad to cancer. Tommy always looks to help those battling this sickness through his love and passion of music.
DJ Tommy Nappi can be heard EVERY Friday and Saturday night on New York radio WKTU 103.5FM. He also has various mix shows around the country in cities like: Providence, Memphis, Raleigh and many others. In addition, he also is a resident DJ at various establishments in the tri state area. Some of his resident spots are: STK Midtown NYC, Mangia Bene Rockville Centre and in the summer Lamotta's in Port Washington.
He has been the quarterback for numerous TOP 40 Radio hits working with such artist as: Sharika, Jennifer Lopez, Madonna, Michael Jackson, Twenty One Pilots, Panic At The Disco, David Guetta, Nelly, Drake, and Nicki Minaj just to name a few.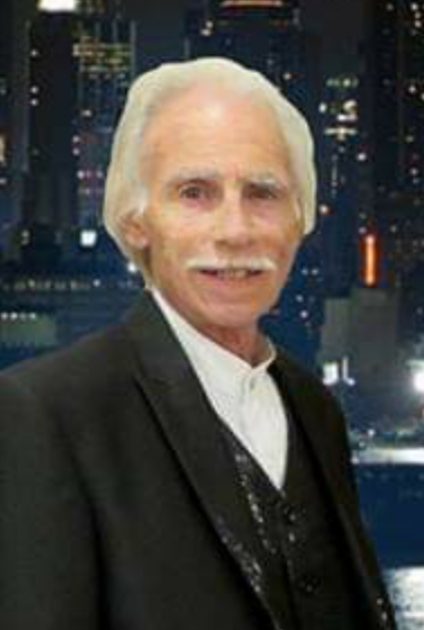 Director of Entertainment
Tony Danno was born and raised in Brooklyn, NY. He started out as a drummer in the early 1950's. In 1967, 1968, 1969 he won the NY state drumming championship and went on as a big jazz drummer. In 1982, he joined the Capris and recorded his first album. His single was released called the Morse Code of Love, and There's a moon out again which Tony wrote after he left the Capris. Tony was asked to join Lenny Cocco and the Chimes which he stayed for 21 years till Lenny died, and the Manhattan Skyline was formed in 2009. The group is still performing the big shows and concerts. Tony is married with 3 children and 8 grandchildren.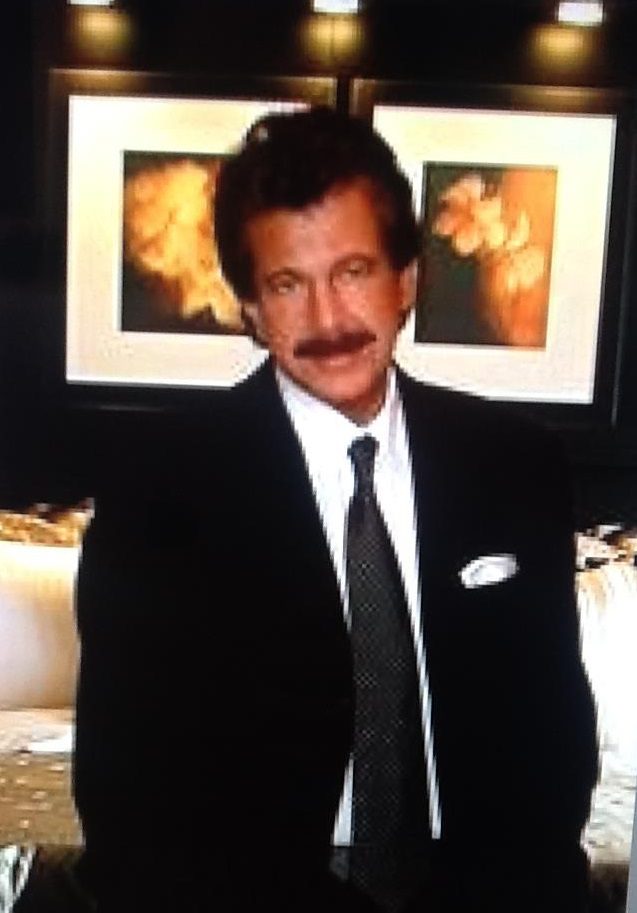 Director of Promotions
Bob Goodrich has been involved in the New York City & Long Island hospitality industry for years. He has owned, managed and promoted close to 150 bars, restaurants & nightclubs in his career. Bob and his partner Michelle Licata have produced close to fifty concerts held at Resorts Casino, Westbury Music Hall, Bald Hill Amphitheatre and the Coney Island Amphitheatre. From owning his first nightclub the Lemontree back in the late 70's to producing the largest nightclub party in NY's history at the 60,000 square foot mega nightclub called Exit. That event attracted over 10,000 people in a single night. From major successful nights and events at Studio 54, The Roxy, Palladium, Limelight, the Tunnel, Mirage, Soundfactory, Pacha, Roseland, Webster Hall, Crobar, The Copacabana and more. Bob has produced successful events in the boroughs & Long Island including the Hamptons and South Beach for years..Four years ago Bob was given an award at the long Island Hospitality Ball for his years of work in the hospitality industry. Embracing the individual especially in today's times is what differentiates the events that Bob produces. It was never about a thousand people coming to a venue but one person a thousand times.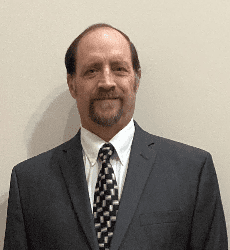 Director of Corporate Sales & Banner Advertising
Hello, my name is Jerrold Assa. I have been in customer service and customer relations most of my adult life. I was co-founder and President of the Smart Choices Foundation from April of 2008 thru June of 2020 where we went to schools to talk about the importance of stopping and thinking things through before taking actions. We gave examples of how actions have consequences and that they don't just affect you. I also had the honor and pleasure of working with Mickey B (aka – The Prince of Rock-N-Roll) from Feb. of 2001 until he passed away in September of 2020. He not only produced and hosted Oldies Shows but we had charities at each of his events and helped them raise awareness of their organizations and raise money to support them. Over the years we have helped over 40 different charities. I had the pleasure of supervising and helping these charities with their fundraising efforts. I have worked for a school district as a Special Ed Teacher's Aide since 2015.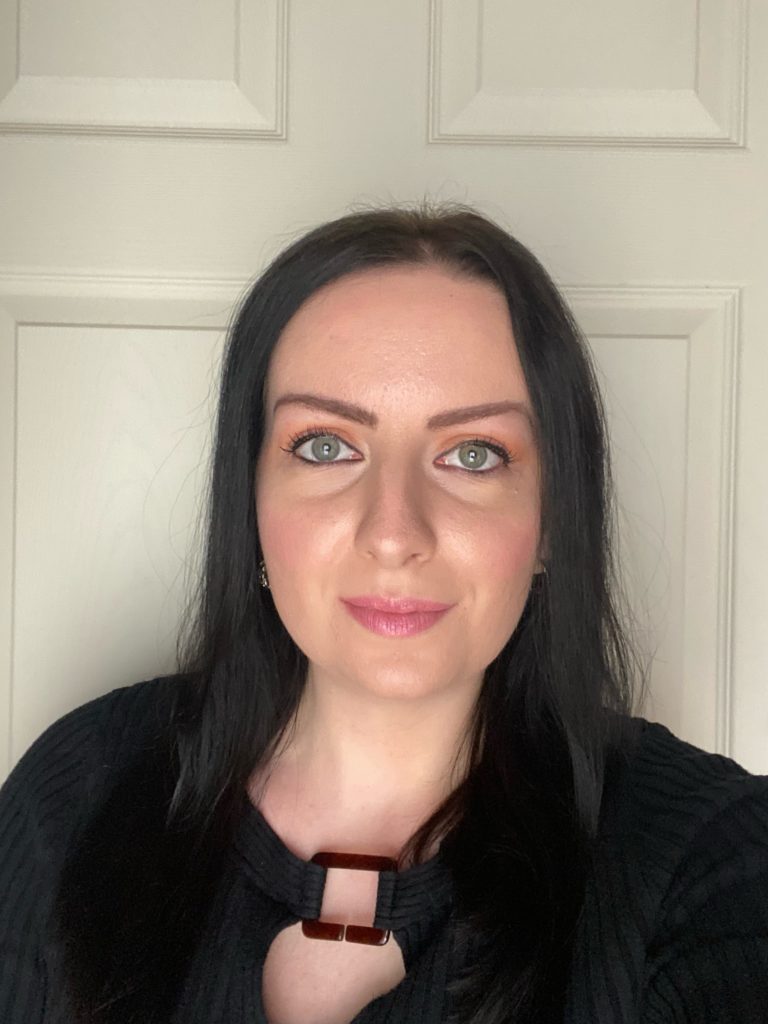 Director of Sales
Lori Grace Hughes was born in October of 1995 to David Hughes and Lillian Caponigro in Queens, NY where she currently resides. Her older brother John, was born in March of 1991. Lori is a graduate of Queensborough Community College in Bayside, NY. Her work experience includes Rubies Costume Co., Heartshare Early Childhood Center and most recently as an Auctions Assistant. Lori's had a love for music her entire life & both of her uncles are musicians.
Lori, knows how devastating cancer is because her aunt, grandfather, grandmother, great aunt and uncle all passed away from cancer. Her mother is a breast cancer survivor. Lori's father has Lupus which is also a challenging disease. Lori's passions for music and compassion for others makes this organization one she is happy to be a part of.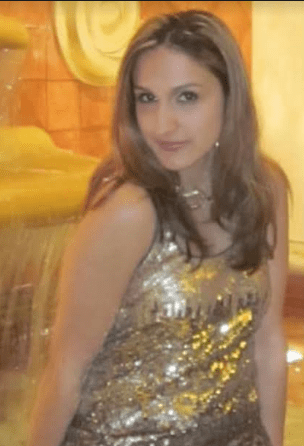 Director of Show Business for Actor/Actresses
Joyce Elwick is a performer and producer whose abilities range from acting, singing and dancing to writing and directing. She has appeared in Blue Bloods, and Law & Order and Robert Duvalle's hit movie, We Own the Night alongside Mark Wallberg & Joaquin Phoenix. Beginning from the age of three, when she would sing ballads with her grandfather, professional singer & American war hero from the Philippines, as he accompanied her on the guitar, Joyce has always expressed herself as a performing artist. She studied Musical Theater at New York's Talent Unlimited, and earned her BA in Drama and Theater from Queens College and trained with the acclaimed Gwen Conley & Broadway's Charlie Repole (Gypsy).
Joyce's resume boasts credits in film, television, and stage. She opened a political debate at the NYS assembly as solo artist singing the Star Spangled Banner & has a pop R&B song called Drifting by JoyJoy on all music platforms. From Shakespeare's Titania, to the sultry Blanche Dubois, to a neurotic Pennsylvania cat lady and the mistress of Pancho Villa, Joyce's acting career has boasted many shades, tones, and colors. Recently, she narrated a docudrama about hip hop music & culture in the Bronx during the 1990's. Her most recent passion project is a docudrama Biopic based on her dad's life. He was a Vietnam Veteran and is a Cancer survivor.
Joyce most recently starred in and helped produce The Order, directed by Freestyle singer & icon Star Hanson of Hanson & Davis. Though audiences have enjoyed Joyce's talents for years, the best is yet to come. Joyce is honored to be a new member of the Cure for Cancer team where she plans to work as director of celebrity operations and also be an occasional guest performer.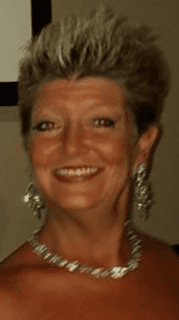 Executive Administrator
Mary Evans Mingolelli, resides in Nassau County, New York. Her career started 10 years ago when she had the pleasure of working alongside Mickey B. A.K.A "The Prince of Rock N Roll". Mary worked producing shows with artists of all different genres from Disco, Free style, Doo-wop and the Oldies. Through the years her compassion for helping the needy or less fortunate, has allowed her artistic ability to flourish.
Born and raised in Brooklyn, NY she has a strong bond for family and with her community. Mary is a loving mother and grandmother. Her life has consisted in putting the needs of others before herself and her ability to connect with all walks of life has enabled her efforts to go above and beyond the call of duty.