Here at CureCancerWithMusic.org® we are inspired by individuals whom are warriors to this devastating disease. This section is designated for both mental and spiritual stories relating to procedures, health care and support. They have looked cancer in the eye and fought – resulting in a TKO, and for that reason, CCWM honors them.
Here are their stories.
Cancer Warriors (My Story)
Myra C. Harris – Warrior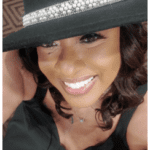 Talented, accomplished writer, published author, baker and cook, Myra C. Harris is the perfect example of a modern-day renaissance woman. Myra is the author of "How to Get a Man, From the Kitchen, to the Bedroom, to the Ring". She loves romance and courtship and her cookbook provides step-by-step instructions on creating romantic occasions and delicious meals for any woman to use to impress her man. The book also includes fantasy dates – complete with instructions on how to prepare the food, drink recipes or wine suggestions, and the perfect music. Myra was even asked to write weekly Romance & Relationship articles in a nationally distributed magazine. However, her lifelong dream is to have her own cooking and/or radio talk show. Myra began her career working for the Central Intelligence Agency (CIA) and has over 30 years professional experience, including the US Department of Commerce (Census Bureau), Federal Communications Commission (FCC), Atlanta Committee for the Olympic Games (ACOG), Andersen Consulting, Wells Fargo, along with several prominent DC law firms. In 2019, she partnered with the American Cancer Society during the Thanksgiving/Christmas holidays to donate dessert bags to cancer patients and staff at various facilities, in honor of her Mom and two aunts (that are survivors) and one aunt that succumbed from it. Who knew that June 9, 2020 would forever change my life? On that day, I was diagnosed with Stage 2B – Invasive Ductal Carcinoma (Breast Cancer). Unfortunately, at the beginning of March 2020, I experienced blood leaking from my right breast, which I knew was abnormal. However, because of the Covid-19 epidemic, I could not be seen in house by my OB/GYN, even though I updated him regularly on my status. The bleeding lasted for almost three weeks before it completely stopped. Then, I started feeling a lump in my right breast and it was not going away. Even though I have had cystic breasts since being a teenager and multiple benign cyst and tumors removed from both breasts – this lump felt different and was very painful. After several conversations with my OB/GYN, the restriction was finally lifted, allowing patients to have in person visits with their doctors. Obviously, the doctor felt the mass and gave me a referral for a diagnostic mammogram and ultrasound. During my appointment, the radiologist indicated that they were seeing something suspicious on both the mammogram and ultrasound and that one of my lymph nodes lit up on the ultrasound. I asked, what does it look like to you? He responded, "it looks like cancer, but it will require a biopsy to confirm". A biopsy of my right breast and lymph node was scheduled two days later on June 4th. On June 9, I received the call that would forever change my life, to inform me that cancer was found not only in my breast, but also the lymph node. The next day, I had my first cancer-related consultation via video with my breast surgeon, who requested a CT Scan, MRI and Bone Scan. The CT and Bone Scan indicated that the cancer had not spread anywhere else (thank you Jesus). However, something illuminated on the MRI in my left breast area, which required a biopsy of my left breast (as well). Next stop, chemotherapy. My consultation was scheduled with my cancer oncologist, who recommended 8 rounds of chemotherapy. However, I was receiving two different chemotherapy treatments simultaneously – the Red Devil (Doxorubicin) and Cyclophosphamide for my first 4 treatments, not to mention that the Cyclophosphamide was giving me headaches during my treatments, so I was popping Tylenol. I also experienced the following side effects during this period: loss my taste of food, loss my hair, had no appetite, was nauseous, weak, darkening of the bottom of my feet and the palms of my hands, and darks streaks under my nailbed. The last 4 chemotherapy treatments that I received was Taxol. During this period, I had itching spells, neuropathy and the Taxol infiltrated my skin (causing swelling, excruciating pain in my arm (from my wrist to elbow) – as I was receiving my treatments intravenously, since my port was difficult to access. The color of my skin changed as the result of this mishap and to this date, the color has not returned to normal. October 27th finally arrived – the last chemotherapy treatment and my excitement to ring the bell. What a wonderful feeling that was! December 14, 2020 – nipples removal from both breasts, double mastectomy and lymph node removal. On the day of surgery, I had my one-on-ones with my breast and plastic surgeons. The plan was to have skin expanders put in until my flap surgery. However, my plastic surgeon indicated that implants would be more comfortable and less evasive, but he wouldn't be able to determine if my skin was thick enough to withstand the implants until surgery. Needless to say, when I woke up, I had two new implants. However, the J drains that were added on both sides of my chest were not properly set and therefore, were not draining the fluid/blood from my breast area. As a result, on December 21, 2020 while at my follow-up visit with my plastic surgeon, I was experiencing a hematoma in my right breast/implant and was admitted into the hospital for emergency surgery. The surgeon drained almost a litter of blood/fluid from the same area that I had surgery (the week before), as I was experiencing pain to the touch in that area and it was painfully swollen. The surgeon removed the implant from that area and the damaged tissue and in doing so, they pushed the good skin back, which caused a huge amount of skin under my arm (the size of a breast), so for several weeks, I could not place my arm next to my body. Additionally, during the first surgery, in addition to both breasts being removed, 10 additional lymph nodes were removed by the breast surgeon and no additional cancer was found, other than the right breast and the one lymph node (which I was already aware of). Next stop, consultation with my radiation oncologist, who prescribed 30 radiation treatments (5 days a week). At the time of this bio, I have 4 remaining treatments. Side effects: skin tenderness, darkening of skin, skin texture/elasticity is similar to leather, skin peeling and fatigue. Next stop: plastic surgery (breast flaps – Summer 2021) – after radiation and my skin has healed. And, did I mention that I am still experiencing neuropathy – which was a side effect of the Taxol chemotherapy from October 2020, which is sharp pains and tingling sensations in both feet and numbness in my fingertips on my right hand. But, I'm still alive to talk and write about it!! Even though I've experienced a lot during my cancer journey thus far, I never looked at it as a death sentence and did not stop living or smiling (even on my bad days). I never felt sorry for myself or depressed and the only time I cried is when I received the outpouring of love from so many friends and family. I received cards, prayers, phone calls, text messages, flowers, edible arrangements, cancer candles, fur blankets and unconditional love. These things brought tears to my eyes, because sometimes we never have a chance to see how much your friends care about you (until you're dead and gone – and then it's too late). My new motto is "Cancer Gave Me Life", as it gave me patience, perseverance and resilience. I still continued to cook for seniors in my community, donate desserts to non-profit organizations and bake for my customers, all while receiving chemotherapy and radiation.
Stay strong and encouraged, of course with God's mercy and grace!!! And, please don't give up!!!
Warrior Submissions
If you are interested in sharing your story with CureCancerWithMusic.org®please send us an email at MJW@CureCancerWithMusic.org with your picture, bio and story. We do not guarantee it will be posted but it will be read and considered.